Welcome to ASM LAW, PC. Our law firm services clients throughout the greater Chicagoland region. We are a full-service firm offering affordable legal representation in many practice areas.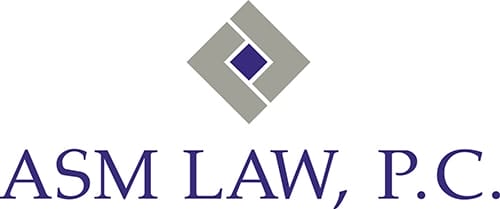 Filing for bankruptcy is an effective strategy for getting out from under overwhelming debts. Our clients feel a sense of renewed hope and relief upon the conclusion of their bankruptcy case.
However, it's important to gain an understanding of the process and get an idea of what to anticipate. The services of a bankruptcy lawyer guide you through the process and provide useful advice along the way. Bankruptcy involves significant paperwork that we handle for you to assure complete accuracy.
In addition, we'll recommend whether filing for Chapter 7, Chapter 13 or other bankruptcy type is in your best interests. When you have questions, you can expect your lawyer to reply promptly with helpful information.
EXPERIENCED & COURT APPROVED
LET ASM LAW, PC HELP YOU!
AN EXPERIENCED FIRM IN BANKRUPTCY, REAL ESTATE, PERSONAL INJURY AND MORE.
Facing the loss of one's home is never an easy matter. However, there are defenses to foreclosure. If you're facing this action but want to keep your home, contact ASM LAW PC for help. Every foreclosure case presents its own unique aspects. However, the process will practically always involve making legal arguments, filing paperwork and following evidence rules. An experienced foreclosure lawyer helps you develop arguments, comply with rules of the court and correctly complete paperwork
DO YOU HAVE QUESTIONS?

CONTACT US TODAY!
Whether you're hurt at work, on private property or in a vehicle accident, we'll fight to win compensation you deserve. Frequently, people hesitate to contact a lawyer after an accident. Sometimes they're even hesitant to see a doctor too. We understand that. However, sometimes pain persists and starts to affect your health and your daily routine. A doctor can treat your injuries and guide you toward recovery. But you'll need a lawyer to secure the compensation you'll need to recover financially. Particularly when injuries are so severe that they alter your life forever.